Delve Into The Minds Of Information Security Experts
Feel the business and people power of GISEC
After a year of missed opportunities, it's time to do business again. LIVE, in-person, face-to-face.
For the first time ever, you'll be able to experience 5 major tech shows happening together this December:
GITEX Technology Week
GITEX Future Stars
GISEC
Future Blockchain Summit
Marketing Mania
GISEC - HALL 1, Dubai World Trade Centre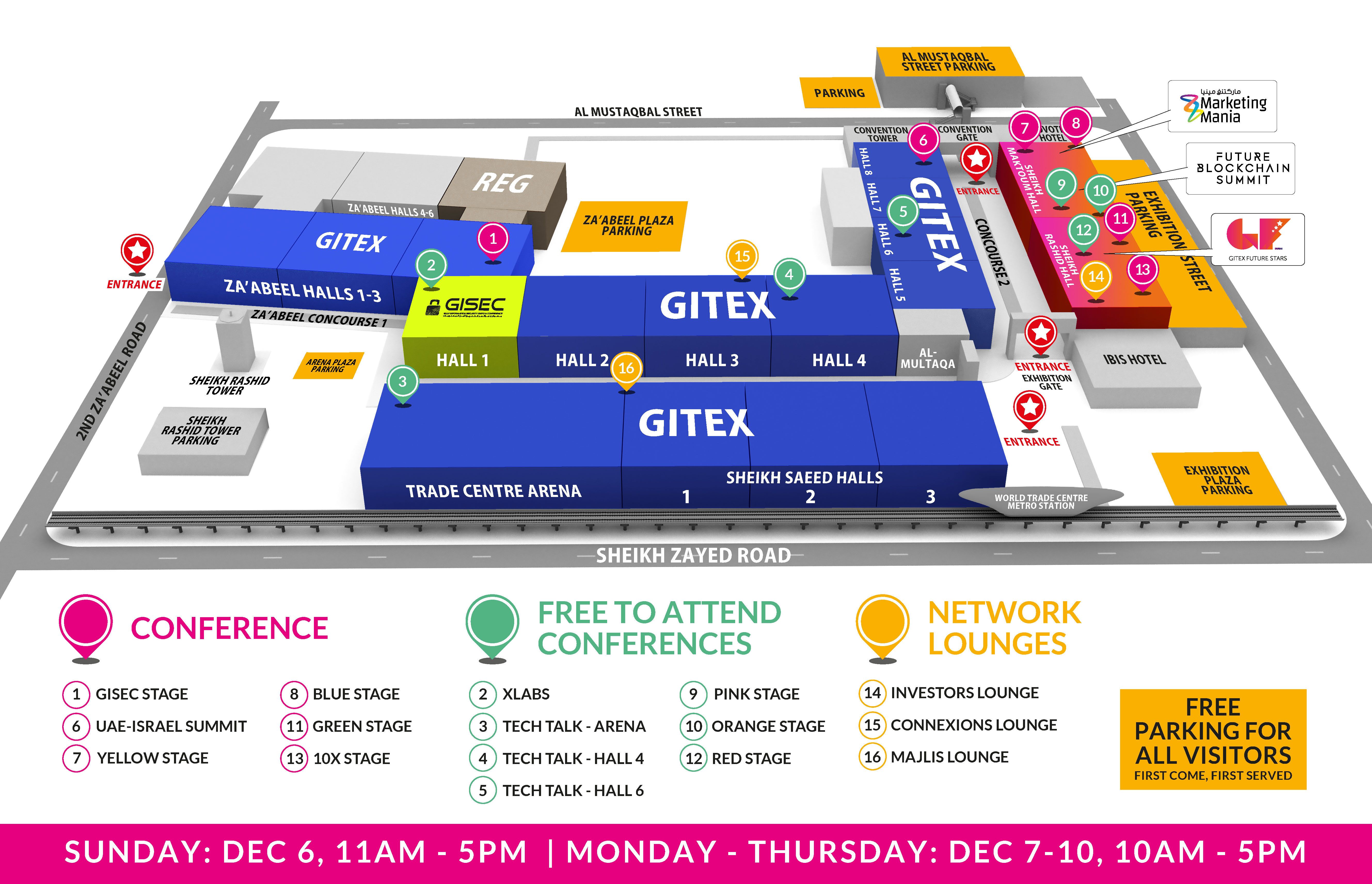 WELCOME TO ISRAELS FIRST AND LARGEST BUSINESS, TECH AND INVESTOR DELEGATION TO THE UAE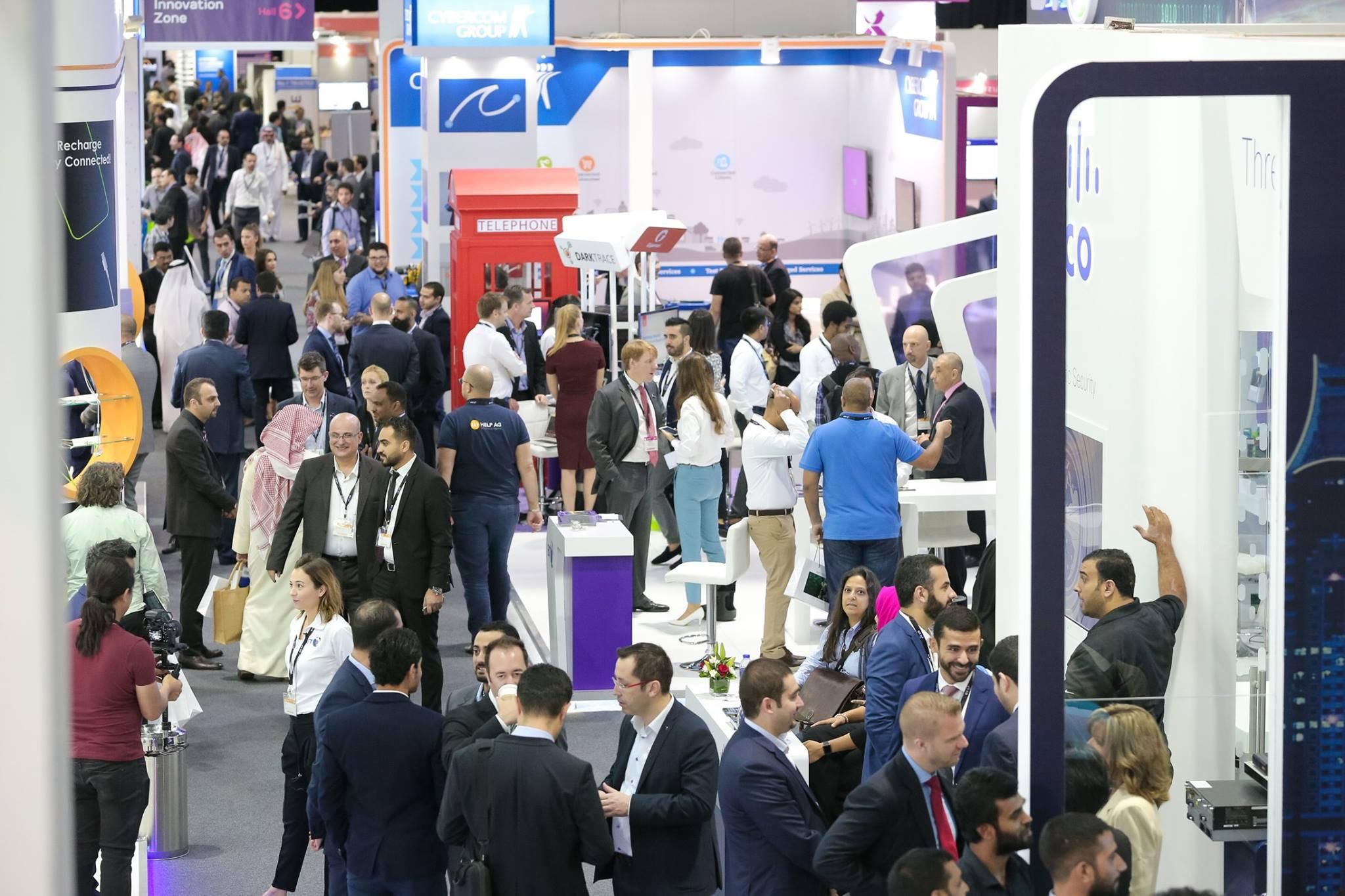 Who exhibits at GISEC?
From multinational distributors to the world's most promising cybersecurity companies and startups, GISEC hosts the game-changers of the cybersecurity arena across Enterprise, AI, Blockchain, 5G, IoT, Cloud and more.
Dubai Electronic Security Center, SPIRE Solutions, Recorded Future, Qualys, Bulwark, Safebreach, 3 Data, SpyCloud, QNU, ThreatConnect, Corelight, Webroot, DarkOwl, Webroot, Lucy Security and Huawei are amongst the few of the exhibitors at GISEC 2020.
Who visits GISEC?
The attendee profile is the most powerful in the Middle East and, we think, in terms of buyers, one of the most attractive in the world.
Decision makers, CIOs, CISOs, CTOs and security professionals prioritise GISEC as their key solution sourcing platform.
Hear from industry
GISEC has always been a key moment for the security community for many years. We look forward to being part of it again this year in December co-located with GITEX 2020.

Cybersecurity is not an afterthought, but an integral part of technological innovation and today's business evolution; co-locating GISEC with GITEX further reinforces this fact.

There has never been a greater need to do comprehensive planning than now … putting tougher a one-to-three year plan on how to get the organization to a more secure state is a job worth doing today.

The co-located GISEC & GITEX event will serve as the common collaborative platform to enable the UAE's vision for a secure digital world.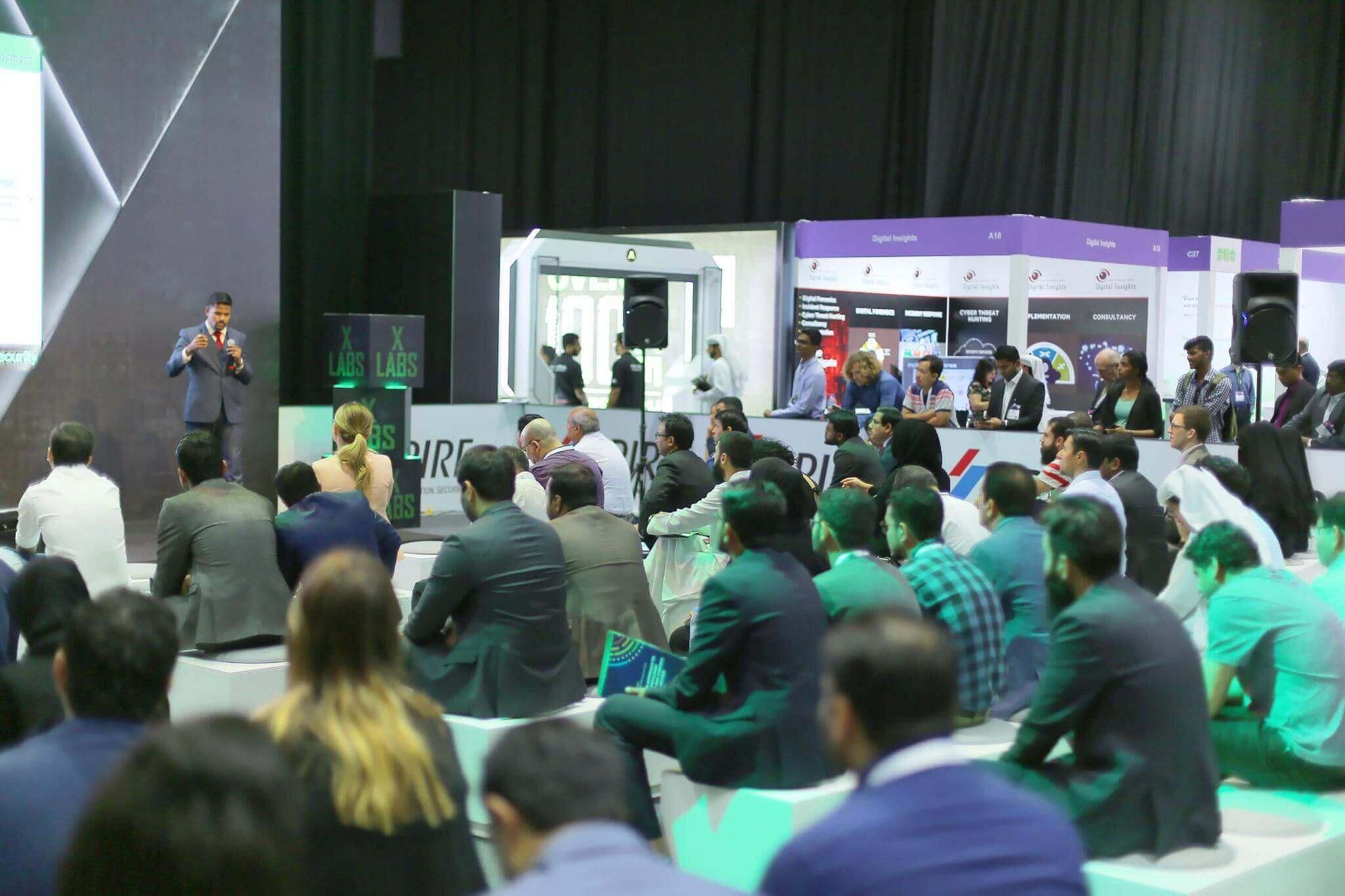 GISEC
GISEC 2020 is co-located with GITEX 2020 (Middle East, North Africa & South Asia's biggest tech event) from 6 - 10 December 2020. Together, celebrating one spectacular week of cybersecurity technologies, cross-sector innovations, elite business networking and industry-defining conversations.
The agenda of GISEC is steered by a powerful Advisory Board senior end-users from Dubai Electronic Security Centre, Dubai Police, Telecommunications Regulatory Authority, Smart Dubai, Investment Corporation of Dubai, ADNOC Refining, aeCERT and Spire Solutions.
GISEC + AI
Topics & Features
Artificial Intelligence in Cybersecurity
AI in Cyber – separating the hype from the reality
Detecting and pre-empting cyber attacks
AI will attack you! How can you guard yourself against the rage of the machines
GISEC + 5G
Learning & Experiences
5G impact on Cybersecurity
5G can get us all hacked
5G in Cybersecurity– what are the security challenges and how to tackle them?
5G Challenges, overcome it with a "security by design" approach
A first ever for Dubai in such an open forum that will take a deep dive into the dark web and include some of the most exciting live hacks, covering the most controversial and cutting edge topics.
Free-to-attend sessions on developments in cyber, AI, blockchain and IOT, delivered by some of the best minds global industry has to offer.