Financial services, technology firms and healthcare were key sectors targeted by cyber criminals in 2020, the report found A new report from US based IT giant, IBM, has found that cyber attacks on bus ...

HE Saeed Mohammed Al Tayer, MD & CEO of Dubai Electricity and Water Authority (DEWA) welcomed a delegation headed by HE Dawood Al Hajiri, Director General of Dubai Municipality , in Moro Hub (Data Hub ...
GISEC + AI
Topics & Features
Artificial Intelligence in Cybersecurity
AI in Cyber – separating the hype from the reality
Detecting and pre-empting cyber attacks
AI will attack you! How can you guard yourself against the rage of the machines
GISEC + 5G
Learning & Experiences
5G impact on Cybersecurity
5G can get us all hacked
5G in Cybersecurity– what are the security challenges and how to tackle them?
5G Challenges, overcome it with a "security by design" approach
GISEC + CLOUD
Knowledge & Networking
Security and Cloud
Minimising the vulnerabilities from IoT
Cloud Migration and Security
Managed Security Services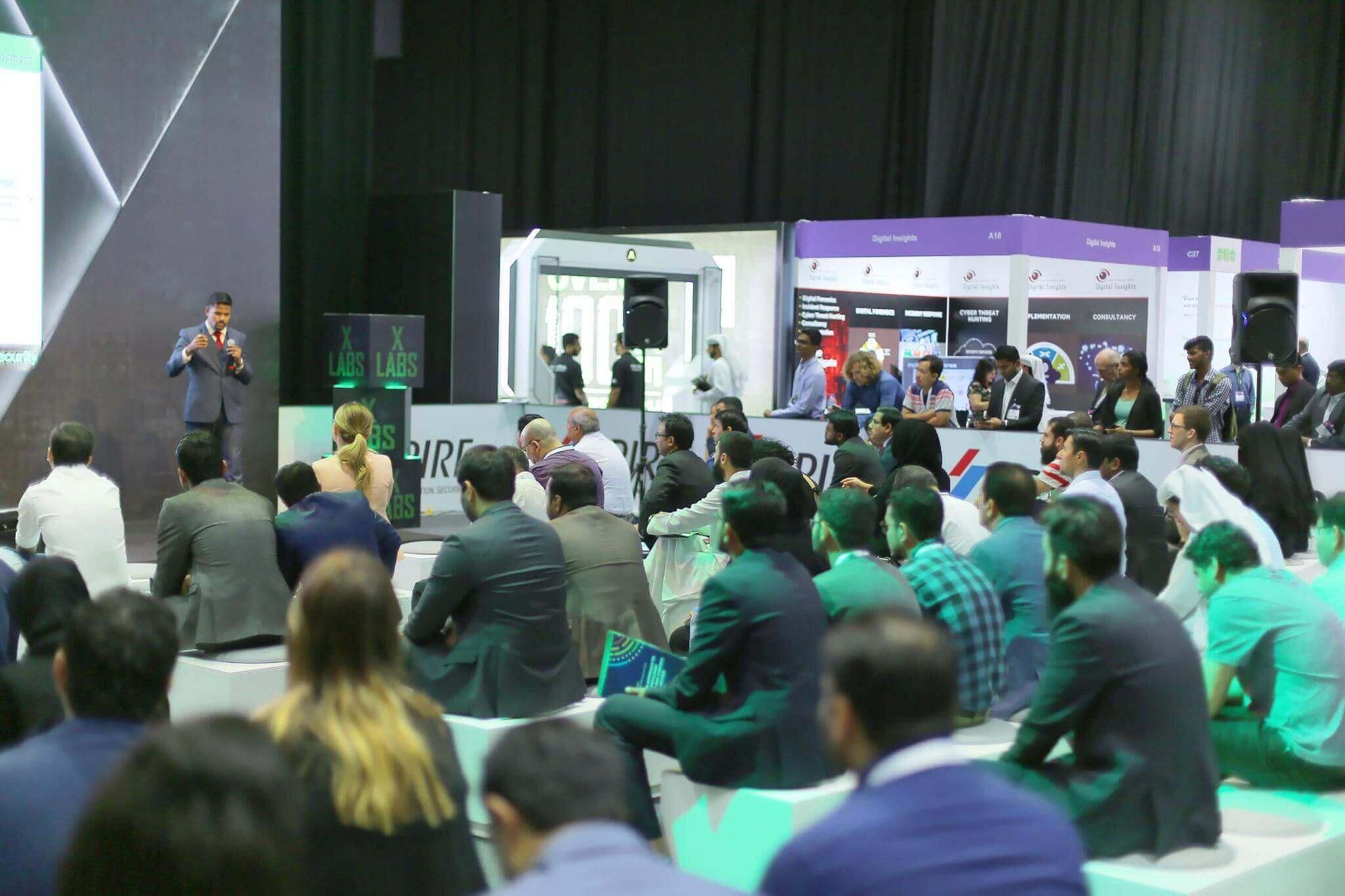 GISEC
Not just the biggest cybersecurity show in the region, GISEC is also the most influential gathering for the industry. World-renowned hackers, over 8500 security-specific visitors, 200 government departments, and the biggest digital security enterprises on the planet underline this event which is co-located with Future Blockchain Summit.
GISEC's agenda is steered by a powerful Advisory Board senior end-users from Dubai Electronic Security Centre, Dubai Police, Telecommunications Regulatory Authority, Smart Dubai, Investment Corporation of Dubai, ADNOC Refining, aeCERT and Spire Solutions.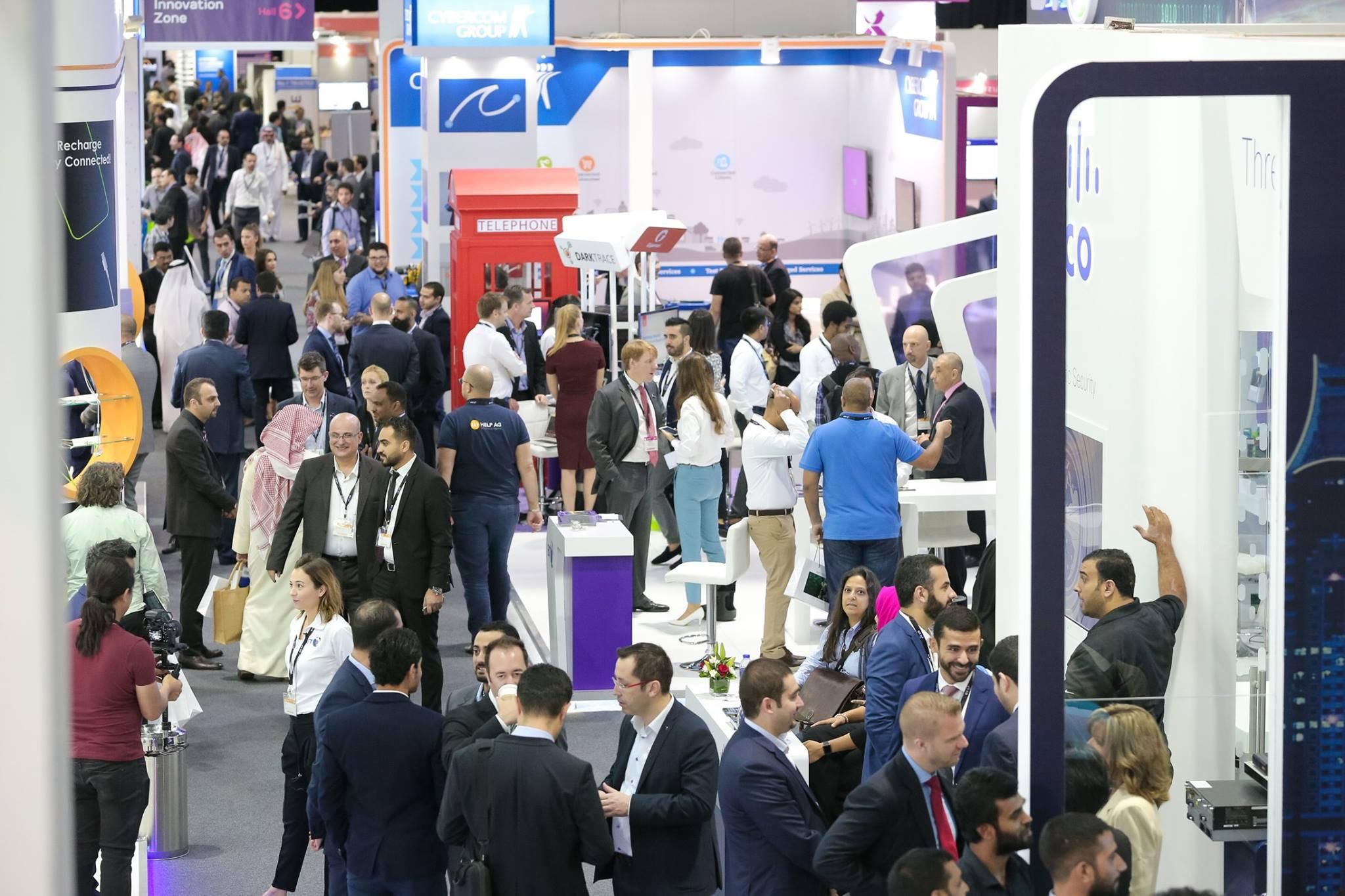 Who exhibits at GISEC?
From multinational distributors to the world's most promising cybersecurity companies and startups, GISEC hosts the game-changers of the cybersecurity arena across Enterprise, AI, Blockchain, 5G, IoT, Cloud and more.
SPIRE Solutions, VMWARE Carbon Black, Etisalat Digital, emt Technologies, Fortinet, Ingram Micro, Qualys, Huawei are amongst the few of the exhibitors at GISEC 2020.
Who visits GISEC?
The attendee profile is the most powerful in the Middle East and, we think, in terms of buyers, one of the most attractive in the world.
Decision makers, CIOs, CISOs, CTOs and security professionals from 86 countries prioritise GISEC as their key solution sourcing platform.
A first ever for Dubai in such an open forum that will take a deep dive into the dark web and include some of the most exciting live hacks, covering the most controversial and cutting edge topics.
The ever popular Secret Briefings return to GISEC. This is series of closed door lectures delivered by super-senior leaders for super senior leaders. By invitation only, these secret briefings are one of the highlights for both sponsors and visitors.
The famous 3-day conference returns with a stellar lineup of the world's leading cyber experts. The agenda for the GISEC Conference is directed by a powerful Advisory Board.
Hear from industry
"We need to look for smarter, more efficient ways for cybersecurity to rationalize the costs. Technologies like RPA, AI, ML will play a pivotal role in helping cybersecurity professionals deal with challenges ahead."

Participation at GISEC is a great value for us as it provides a platform that connects us to the end-users, existing customers and partners.

There has never been a greater need to do comprehensive planning than now … putting tougher a one-to-three year plan on how to get the organization to a more secure state is a job worth doing today.