Cybersecurity leaders choose GISEC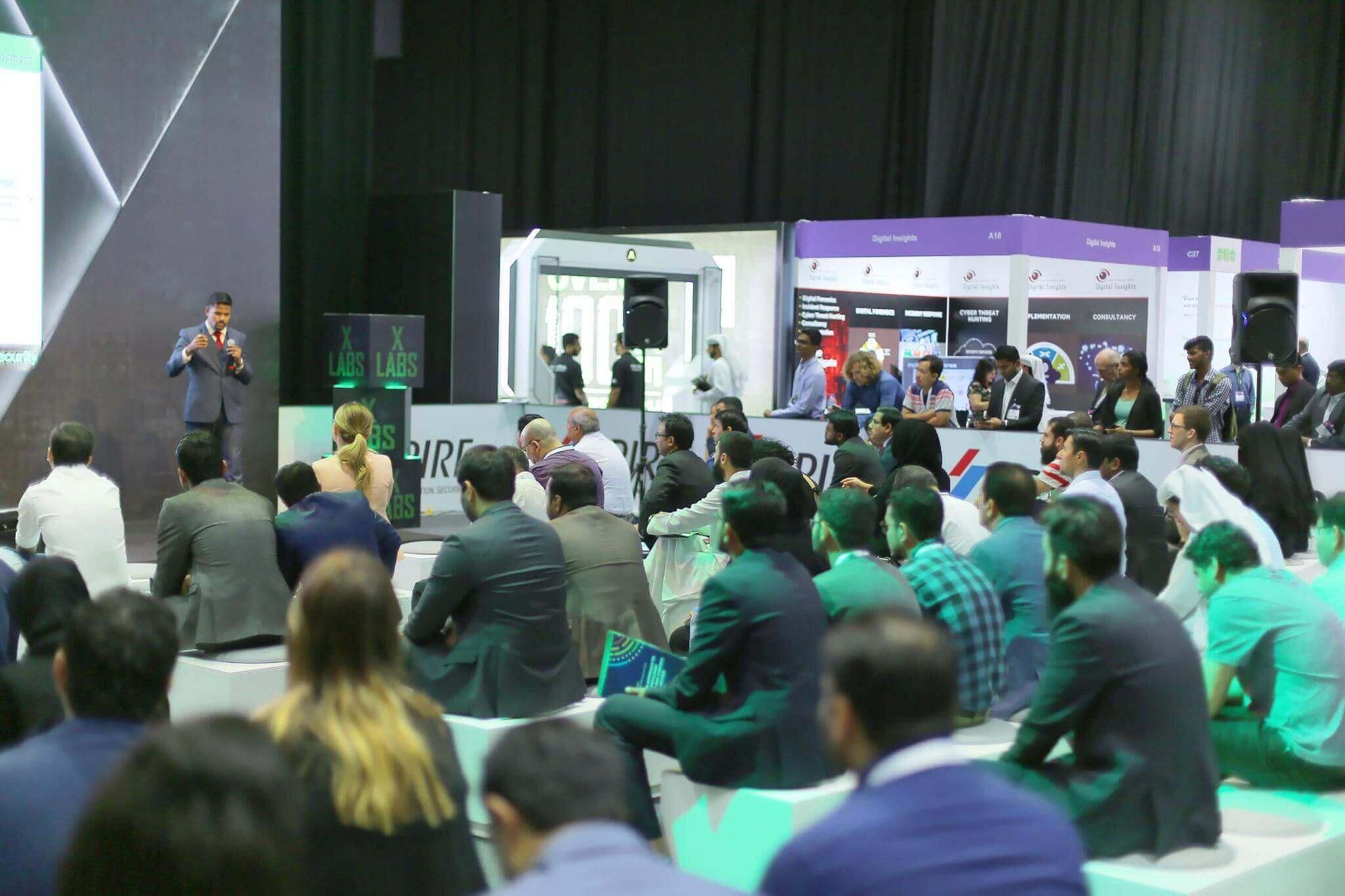 GISEC is the Middle East, Africa and South Asia's biggest cybersecurity-focused event.
Every year, tens of thousands gather at GISEC to discuss partnership opportunities, sign big deals and learn from the most renowned minds in the field.
AI, 5G, Big Data, Blockchain and the Internet of Things (IoT) have disrupted many societies, economies and industries across the world. And, with such significant advancements in technology, comes greater security risks. IDC reports, worldwide security spending I predicted to reach USD$174.7 billion in 2024, with an annual growth rate of 8.1% over between now and then.
As the region's largest information security platform, GISEC presents industry, government and thought leaders with the opportunity to come together to tackle the most impending threats, issues and countermeasures amongst a global taskforce of security professionals.
GISEC Main Stage: the world leaders in cybersecurity meet to discuss the future....
A strategy and policy driven stage led by a stellar lineup of Global CISO's setting trends at some of the world's most iconic companies, intelligence briefings on new threats from major international security agencies, Government authorities & Public and Private sectors who bring to the table, top of mind cyber issues and initiatives
Our 2021 edition will launch GISEC Israel Discovery Day where we take a deep dive into the cybersecurity environments of both nations


Hear from the protagonists of both nations as we align as two powerful allies. Who can we expect?

ALL THINGS CYBERSECURITY AT GISEC
Hear from the industry
GISEC has always been a key moment for the security community for many years. We look forward to being part of it again this year in December co-located with GITEX 2020.

Cybersecurity is not an afterthought, but an integral part of technological innovation and today's business evolution; co-locating GISEC with GITEX further reinforces this fact.

There has never been a greater need to do comprehensive planning than now … putting tougher a one-to-three year plan on how to get the organization to a more secure state is a job worth doing today.

The co-located GISEC & GITEX event will serve as the common collaborative platform to enable the UAE's vision for a secure digital world.